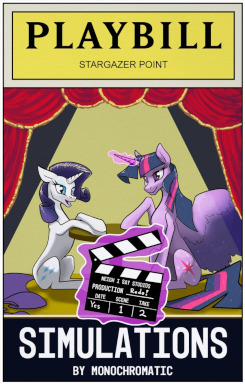 Twilight Sparkle regrets botching her romantic confession to Rarity. As a joke, Rarity proposes a simple and elegant solution: break up and try it again.
She just wasn't prepared for Twilight to agree to it.
---
Set after "Practice Makes Perfect". It is not necessary in any way to have read that story to get this one.
Includes a recording of a LIVE-READING of the story by the author herself, which is the recommended way of experiencing the story. I promise you. I do a fantastic Rarity voice.
Cover art by the wonderfully wonderful Jykinturah. Audio credits go to lilfunkman and Swan Song.
Chapters (1)