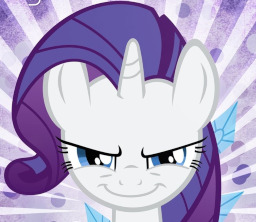 Source
This story is a sequel to The Trouble with Unicorns
---
Rarity's tour of the fashion houses of New York City is interrupted by a man who doesn't have enough money to buy his wife a pair of diamond earrings for Valentine's Day, so she gives him her own earrings.
Then she finds out how Earth's diamond market works.
---
Now with a reading by AShadowOfCygnus!
Chapters (1)