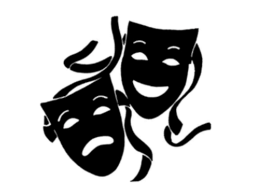 The lowest tier of literature meets the lowest form of wit.
Five simple but delightful stories, all independent and separate from each other, connected only by one single, overarching similarity: a punch line.
Feels will be felt, tears will be shed, groans will be heard.
A Million Bits - Applejack discovers Big Macintosh's secret hobby and an old promise he made long ago to somepony very dear.
Life's a Drag On - A messenger must try to convince his princess to return to her duties, unaware of the suffering she struggles with.
No More Lyin' - An old psychiatrist looks through the journal of one of his former patients.
A Little Bolder - Cloudy Quartz and her daughters wait eagerly for Igneous Rock's return, only to learn that the wounds he suffered cut deeper than flesh.
Astronaut - Something fell from the sky and into the Everfree. Twilight and the gang decide to investigate and find far more than they would have ever expected.
Chapters (5)