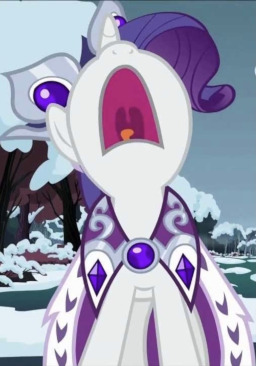 Creative. Patient. Fair. Empathetic. All are traits of a good game master, but perhaps above all is to be adaptive, for one never knows how the dice will fall or what foolishness one's players will come up with. Misfortune or stupidity, it takes but a little of either to leave a band of adventuring heroes in need of rescue rather than doing the rescuing.
Now the fate of Spiketopia falls on the shoulders of its sovereign, Princess Shmarity, and if newcomer Rarity wants to save her friends from the clutches of the evil Squid Wizard or even survive in the world of Ogres and Oubliettes, she's going to have to figure out the mechanics of the game and fast.
Not exactly her idea of a fun Saturday night, but sometimes that's just how the dice roll.
NOTE: This story is complete and will be updated twice a week.
Chapters (47)