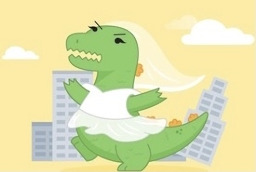 Source
Spike always thought the hardest part was getting Rarity to say yes. Well it turns out that that was just the beginning. With dates to schedule, invitations to send out, venue reservations to make, dress preparations to complete, and new in-laws to deal with on top of his usual responsibilities, the princess's number one advisor would've had enough on his plate without the fear of the legendary "Bridezilla" rearing it's ugly head and leaving everything in ruins.
The only way to keep the mighty ender of marriages at bay is to make sure Rarity's stress levels stays low, and if that means Spike will need to plan the whole thing by himself, then so be it.
This day is going to be perfect. No matter what.
Written for Pia-Chan's Sparity Contest.
Cover Image source: https://dribbble.com/shots/4309812-Bridezilla
Chapters (12)