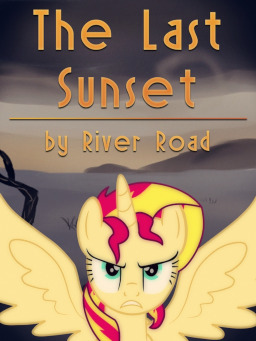 I don't know why I'm writing this. I don't know if anypony will ever read it, or if there is anypony left who could ever read it. Some might see it as a way to keep my sanity in this place, but that implies that I have any sanity left to lose. I'm not so sure about that right now. I'm not sure about anything anymore.
My name is Sunset Shimmer, and I am the Princess of Equestria.
Cover art put together by Novel Idea, who writes a way better Sunset Shimmer AU than me. Now go read his Wavelength series.
Written for FOME's "Imposing Sovereigns" Contest.
Chapters (1)