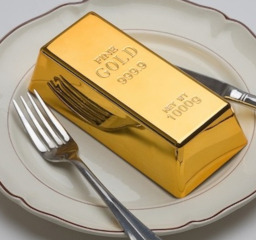 Once upon a time, ponies didn't use money. They didn't have it. They weren't even aware of the concept. They just traded goods and services, helping each other out and owing each other favors. They built big houses because they felt like it, ate grass because they could, and slept under the stars almost every night. Those were better times, simpler times.
Whatever happened to those times?
Well, one young pegasus mare has just concluded the most extensive research project of her life so far, and she believes she has found the source of the economic evolution that Equestria has gone through.
The answer lies in the gold.
---
Written as a birthday present for Carapace
Chapters (1)