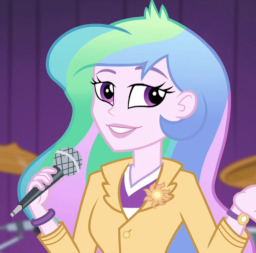 Sunset Shimmer ran away. There's really no other way to say it. One can call it exile, tactical retreat, or even a permanent change in residence, but the facts are the same. She turned her back on the only reality she had ever known, and ran away. By the time she stopped to look back, the damage was done. It was too late. Celestia would never forgive her. She would never forgive herself.
There's someone else who will, though.
---
Written for Fan of Most Everything's Imposing Sovereigns contest.
Chapters (5)