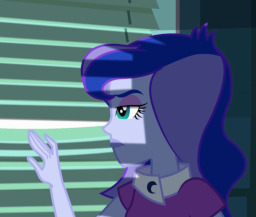 This story is a sequel to The Principal's Project
---
Forgiveness is a tricky thing to earn. Most people aren't willing to give it, and when you find the rare person who will hand it out like candy, you can never really convince yourself that it's real. This all gets much worse when said forgiveness has the same weight as a royal pardon.
Sunset Shimmer is learning what it's like to be forgiven. But there's someone else who has to learn, right alongside her.
---
Written for FoME's Imposing Sovereigns contest.
Chapters (4)