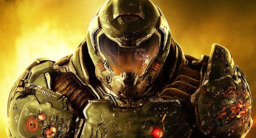 Source
Twilight's power, along with that of Celestia, Luna, and Cadance, has been claimed by Tirek. Drunk on power, the demon-centaur is unleashing destruction upon Equestria, his reign of terror just beginning.
But there is hope. A crystalline chest, a gift from the Tree of Harmony, able to be opened by six keys. Keys which Twilight has now claimed the last of. All they can do is hope, hope that whatever is contained inside the chest is enough to stop Tirek.
And then something goes wrong ...
Note: This story is in no way connected with my other fanfics. It's very much a one-off in good fun.
Chapters (1)