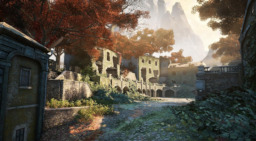 Sunset flees Equestria through a magic mirror, but not before altering the spell matrix in charge of determining the destination coordinates.
Now a new world lies before her, brimming with potential.
And danger.
This was an experimental project written to test a few new writing approaches and specific setups. See the opening author's note for more. Not related to any of my other works, though technically in the same setting.
Light editing passes only, as this was experimental (again, see note). But hey, if you like what you see, check my other stuff. It's more polished.
Crossover with Gears of War.
Updates daily until complete. Merry Christmas folks!
Chapters (24)