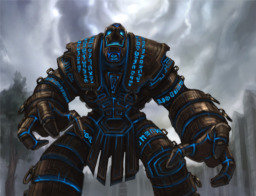 Source
It's been three days since the Equestrian Railway Service incident, and things are finally calming down in the wake of the Dusk Guard's first mission. Three days since the team's first mission came to a successful conclusion. Three days since their first trial by fire. Three days since Sky Bolt, the team's engineer, had everything she'd created put to the test. And it all worked. Nothing went wrong.
So why can't she sleep?
First of the Side Stories to The Dusk Guard: Rise. Familiarity with Rise is not required, but recommended.
Side Stories so far:
Carry On
The Definition of Strength
Old Habits
Emoticon
Remembrance
Trust
The Saga has a TV Tropes page!
"This is 100% Approved by Twilight's Library!"
Added to Twilight's Library 12/5/2013
Featured on Canterlot's Finest
Special Thanks to Sonorus, Jorlem, Sinister Voice, Templar22 and Bronze Aegis for their help pre-reading and editing.
Chapters (3)