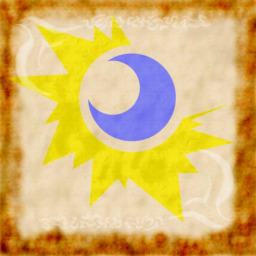 Source
"... at the forefront of our fandom's writing scene ... Masterpiece." —PCaRG
"... really enjoyable ..." —City of Doors
"...worthy of high praise." —PaulAsaran
"Lots of wonderful world-building, great action, well-developed characters and an engaging story." —Hoopy McGee
Steel Song is a lot of things. Earth pony. Uncle. Professional bodyguard.
Retired.
So when he receives a mysterious package from Princess Luna a few weeks after the changeling invasion, he's understandably apprehensive. More-so when he presents himself before the Royal Diarchs to find that not only do they desire him to come out of retirement, but to take command of a most unusual position...
A position that may have more significance than any of them suspect. Because strange thefts are occurring on the Equestrian Railway, thefts that nopony can explain. Thefts that may have far more sinister intentions than their seemingly innocent nature may convey.
Intentions sinister enough to shift the balance of power in Equestria forever.
Book I of The Dusk Guard Saga.
Epic Fantasy
Has a collection of Side Stories as well, the first of which is here.
Now with a TV Tropes page!
"This is 100% Approved by Twilight's Library!"
Added to Twilight's Library 11/26/2013
Added to Canterlot's Finest 12/01/2013
Chapters (43)