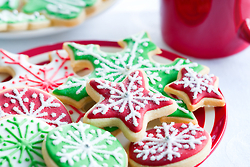 It's Hearth's Warming season and that means presents, caroling and—of course—making Hearth's Warming Cookies. But just what makes the cookies so important, anyway? Young Jammer Song is about to find out, as his uncle has brought somepony unexpected with him to help with the family's yearly tradition.
"This is 100% Approved by Twilight's Library!"
Added to Twilight's Library 1/14/2014
Just something I threw together over the last two days for Christmas. Enjoy.
Uses characters from and is part of The Dusk Guard.
Chapters (1)