Coincidence · 10:15am

January 25th
Hey, you guys remember "Wingover"? Remember the moral, that having raw talent doesn't make you better than people who have to work hard to achieve what you can do easily?
Recently, a new 'Friends Foreever" comic was released, and...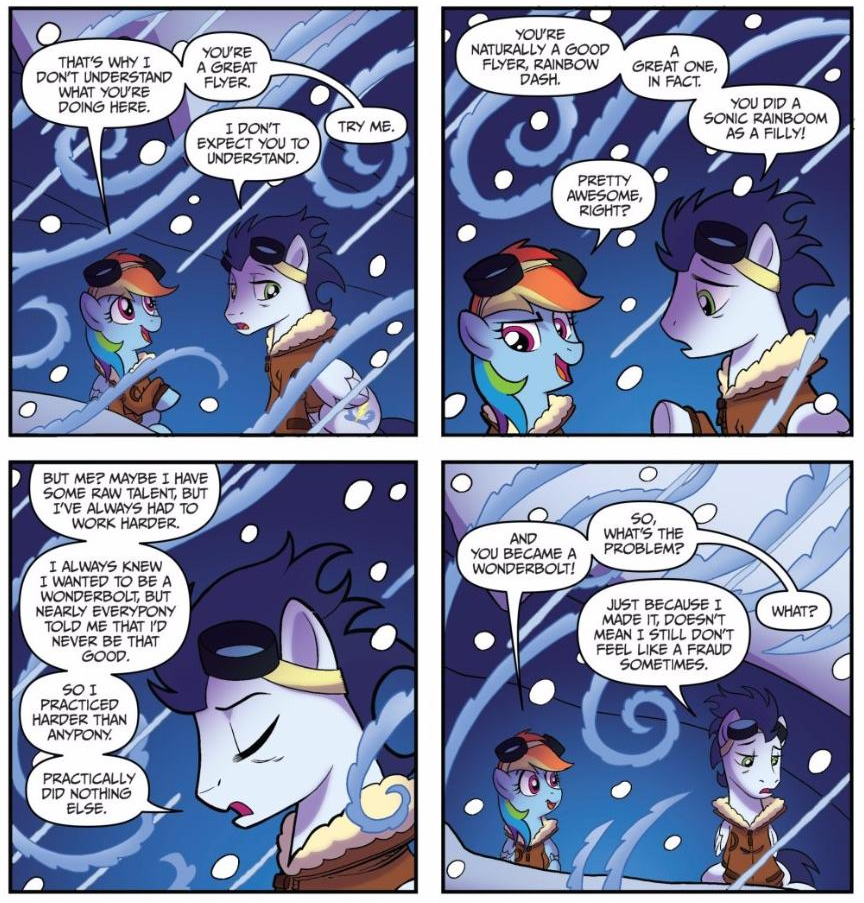 The message, along with the two ponies involved, just really amused me. It's issue 36, if you are looking for it.
-Lumino