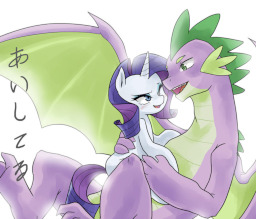 Source
One normal and completely average morning, everything went wrong. Rarity arrives at the Castle of Friendship to pick up Spike for their weekly gem hunting trip, only to find that Spike has locked himself in his room and Twilight is working herself into a frenzy in the library. As she tries to piece together what happened that morning, and mend a damaged friendship, she'll make a number of startling revelations.
Some of them bigger than others.
Cover art used with permission of Kilala97.
Thanks to The Albinocorn for proof reading.
Chapters (1)