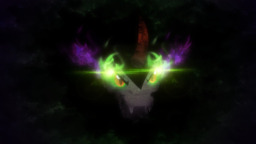 Source
This story is a sequel to The Dusk Guard Saga: Beyond the Borderlands
---
"With ever-excellent action sequences, steady and effective character growth for our two leads, and constantly high stakes, the viking once again delivers an exciting and memorable adventure." —PaulAsaran
Long ago, a city of great magical power and ability was beset by evil and sealed away beyond the scope of time. Now that seal has begun to fray.
First Lieutenant Hunter and the rest of the Dusk Guard have been dispatched. At face value, their mission seems straightforward: Secure the city. Hold until reinforced.
But nothing for the Dusk Guard is ever quite that simple, and this mission is no exception. As the city nears its return so does its ancient king, a shade who once wielded enough power to bring even immortals to their knees. And if he is allowed to regain his throne, will once more. Worse, the city may very well be under the iron hoof of his own followers, a ruthless order who will stop at nothing to see their king regain his former glory.
Dark magics. Cities lost to time. Ancient evil.
The Dusk Guard's first official mission has begun.
Book III of The Dusk Guard Saga
Epic Fantasy
Official Series Timeline at TDG Group Forums
Can be found on TV Tropes at The Dusk Guard Saga's page (Page outdated)
Cover art by ... well, I don't know. I was unable to find any credit whatsoever on the hosting site or by searching. If you know, please PM and pass it on so it can be properly attributed!
Alpha and Beta read by Halusm, Seirs, Bugsydor, and son_of_heaven176. Many thanks for your help!
If you encounter what you think are typos in the story, PM them rather than clogging the comments feed with them.
Author's note: From time to time you may encounter a hotlink in the text. These hotlinks are background themes I listened to when writing the fic and can be clicked or passed over at your own choice. It is recommended that for maximum enjoyment beforehand if you do wish to follow them, make sure that your volume settings on YouTube are at a comfortable level and make use of Ctrl+Shft+Clicking or the middle mouse button to open the song in a new tab. Be aware that there may be ads if you do not have an adblocker.
Or just don't click on them until later. They are an entirely optional experience, and can be passed over without incident.
Chapters (35)