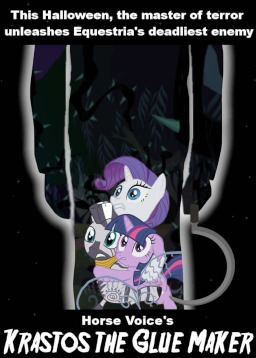 The Monster of the Year contest is coming up, and Scootaloo has an entry sure to give Ponyvillians the scare of their lives: a murderous spirit from Zebra folklore.
Beyond known reality, something awakes, called by the speaking of its name. It draws closer, closer, to the little town at the forest's edge. When night falls, its reign of terror shall begin.
* * *
Cover art by totallynotabrony. (Source.)
Edited by GaryOak and Reia Hope.
Creature design by Necros66.
Chapters (8)