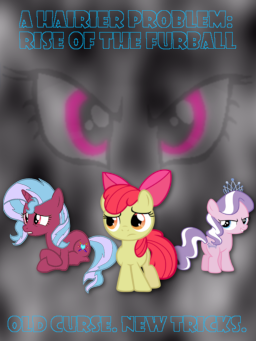 This story is a sequel to A Hairy Problem
---
NOTE: It is highly recommended you read the prequel first before reading this one.
It's been months since Applejack was cured and things returned to normal. Sure, there was the whole deal about swapped cutie marks, then Twilight becoming a princess, and then something about a magic mirror and Spike getting his species demoted to "dog" temporarily, but otherwise it's business as usual.
Or at least it had been until Apple Bloom begins to act much more aggressively towards Diamond Tiara than she used to, much like Applejack did towards Sandalwood initially. Except, Apple Bloom can't be turning into a werewolf, they're all gone now. Right?
Then again, King Sombra was supposedly gone, too.
Sequel: Seven Days in Sunny June
Chapters (34)