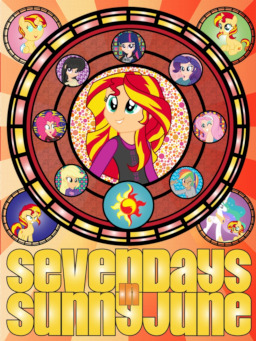 This story is a sequel to Seven Days in Sunny June, Book II
---
A Tale of the Berylverse. Joint project with BlueBastard and Flynt Coal.
In the past year, Sunset Shimmer's life has changed radically and now she finds herself with a family and friends - a life she treasures. But changes are on the horizon, challenges and issues that might push the former unicorn to her limits and beyond.
But Sunset's never been one to back down from a challenge.
---
Chapters (15)