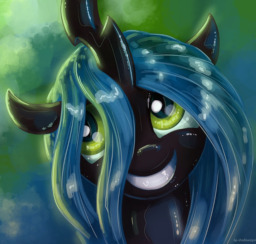 Source
Family is a complicated thing, it comes with all sorts of expectations, hopes, and unsolicited advice.
It also implies an abundance of drama, this time involving a Changeling Queen, an unlucky messenger and, at least tangentially, a rubber duck.
Cover art used with the permission of the awesome Kp-ShadowSquirrel.
For editing, pre-reading, and enduring me, in no particular order, thanks to: Carabas, Themaskedferret,
MrNumbers, Fenton, FamousLastWords and Aeluna.
Chapters (2)