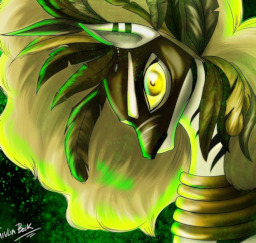 Source
Zecora is known to lead a peaceful existence, alone in the Everfree Forest, lending a helping hoof or advice when asked. But her story began in a very different way, long ago and far away, amidst silk, incense, blood and treachery.
Image source: Giulia Beck
Thanks to Meridian Prime and The Fool for prereading and editing.
Thanks to Quill Scratch for a last check.

Got featured on EQD!
Chapters (1)