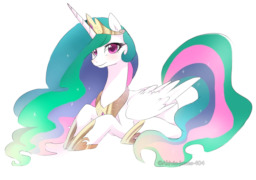 At first, Princess Celestia was only in your bed. Then she was still in your bed. Now, she has stolen all of your bed sheets and refuses to leave that same bed.
So what could this have to do with the fate of all mankind?
Spin-off of Princess Celestia Is In Your Bed.
Entry into ocalhoun's Big 250K Contest.
Now with a youtube reading! HERE!
Chapters (1)