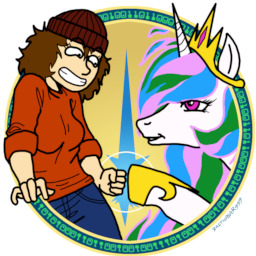 Source
A foray into the Optimalverse.
The powerful, world-spanning AI Celestia has but one goal: To satisfy human values through Friendship and Ponies. But for those humans, is it worth sacrificing one group of friends for another?
And what's really so dang great about satisfaction, anyway? For those who value knowledge, is happiness ever worth self-deception?
Chapters (1)