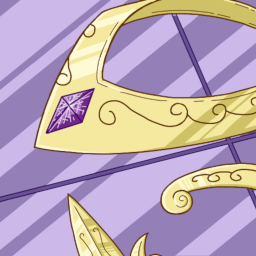 Just because the two sisters have led Equestria through thousands of years of peace doesn't mean there aren't those who think they can do better.
With a powerful artifact on their side, a group of rebels has sealed Celestia in her palace and stripped her of the majority of her powers. As the last of her guards fall, she hears the pounding on the throne room doors and knows the end is coming soon...
**Featured on the front page on 8/12/15; both surprising and flattering seeing as how this is the first thing of substantial length I've posted here. Thanks all!
Chapters (1)