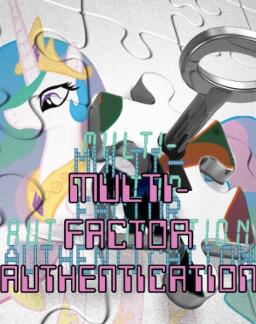 Celestia wants to get into her throne room.
A kindergartener wants her to prove she's actually Celestia first.
(A stand-alone, no prior-reading-necessary part of the Triptych Continuum, which has its own TVTropes page and FIMFiction group: new members and trope edits are welcome. )
Now with author Patreon page.
Cover art by EquesTRON.
Chapters (1)