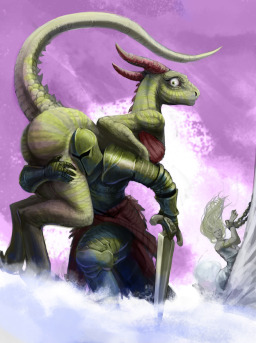 A long, long time ago, there was a knight who set out on a noble quest to save a fair maiden and, if possible, slay the dragon keeping her captive.
Only... things don't always go as planned.
Many thanks to the incredibly talented hattonslayden for letting me use this picture for the cover art. Check out his work some time!
Update: featured? Oh my... I feel all tingly inside...
Chapters (1)