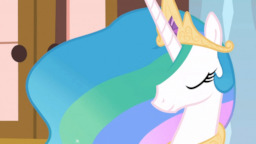 Source
Celestia is in a very good mood, and has been for some time. Her days are less stressful, the kingdom's problems no longer weigh on her mind as they once did, and the thought of never having to sleep alone is now a reality.
Yet, for all of this, she still wants to know why her human partner loves as he does, and one morning, she asks him.
Rated T for cuddles and suggestive themes.
Many thanks to beirirangu for proofreading my work.
Chapters (1)