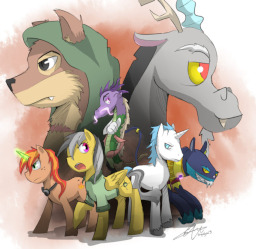 I always wanted to go to Equestria. When I got the chance, I took the deal without reading the fine print. To my surprise, I didn't arrive there as a pony, or even as a human. It seems I get to view this world from a different perspective than what I've imagined.
My name is Echo. I am a Diamond Dog.
---
-Edited by the one, the only, Nathan Traveler!
-(Cover by Jovial_Shake of fimfiction.net)
-Now featured on Equestriadaily.com!
Chapters (26)