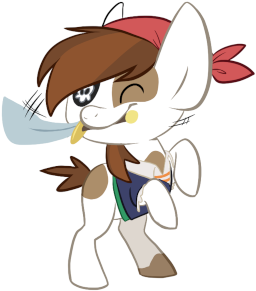 Source
Power. Notoriety. Money. Drugs. Mares. Fear. Weapons. Racing chariots. Blood. Respect.
...Pipsqueak?!
This is the tale of how one little colt inherits the largest criminal organization in the history of Equestria, and manages to turn the underworld on its head...
---
A collaborative effort between the Esteemed Scholar of Debauchery, Mister Moniker, and myself. If that wasn't motivation enough, you are sad and I no longer wish to speak with you.
Chapters (7)