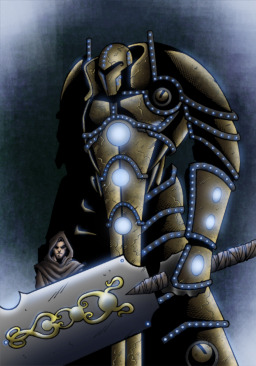 Source
My name's Adam. Well that's my name this time around, anyways. This isn't the first time I've been alive. I suppose that the best way to describe me would be a reincarnation.
Yeah, so I in the middle of another game. Yes, you heard me right, another game. Seems that the gods get bored easily. Last one that I was in was only 2000 years ago, give or take.
Anyways, here I am, in the middle of 'Equestria', with a newborn god as my sponsor. Well, at least she's fairly powerful.
This story takes place in Rust's and BlackWIng's Chess Game of the Gods universe. It's been approved! Horay!
This is NOT a self insert, I don't do those.
I hesitantly put the romance tag in this, and I may take it out later.
Ponies are owned by Hasbro and/or Habsro
Chapters (10)