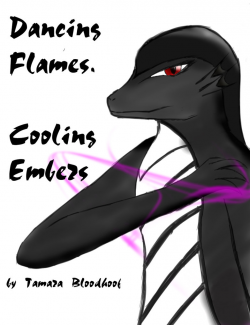 Source
Hi, my name is Ember. I used to be a human, but after meeting this freaky woman, I'm in Equestria, and I was even transformed into a dragon. Sounds Cool right? It. Sucks. Equestria is just like Earth, and I want to go home. It's not much fun living in a world with technicolored ponies, especially when you have to deal with tons of prejudice. Now I have to find a way home, deal with ponies that think I'm going to eat them, and even deal with dragons that want to eat ME. What the hell have I gotten into?
Same Universe as Griffin the Griffin.
Artwork by Io, posted on Deviantart.
Chapters (19)