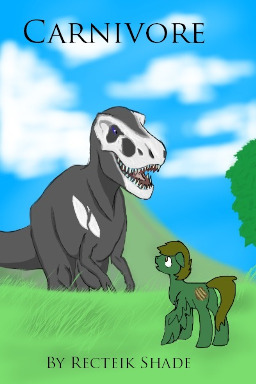 Cumulus Granted has studied predators in their natural environment since he was a colt. He even went to college to become a Zoologist. So when he finds out that his grant won't be renewed next year, he's heartbroken. In the middle of the worst bender of his life, he's approached by a Horse from Saddle Arabia, who offers him a place on his expedition to a newly discovered continent in the southern hemisphere. The young Doctor leaps at the opportunity to study new Carnivores, but is he going to regret this decision later?
A big Thank you to my proofreader Graphite Sketch you rock bro. And Thanks for the kickass new cover art.
Edited by NobleValor
Warning Spoilers in Comments
If you feel the need to dislike please message me why, I cant get better if I don't know what I'm doing wrong.
Chapters (14)