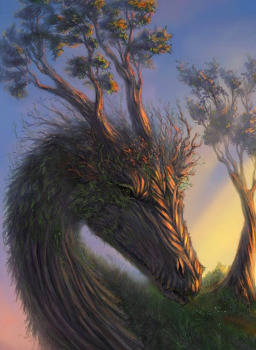 A crisis with a strange creature pulls the Mane Six and Spike out to the edges of the Hollow Shades Forest by Fillydelphia. What they expected to find was a baddie needing a beat down, not an ancient with knowledge of Spike's heritage.
Against their wishes, Spike runs away with the Nature dragon to a realm far from the reaches of civilization.
The image used is called Legend by Kaytara on deviant art.
Prereader is RadicalDishonesty
Featured on 10/22/2014!
Chapters (9)