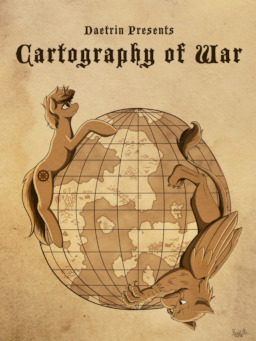 Source
This story is a sequel to Triptych
---
The war touched everypony, even those far from the fighting. Compass Rose was affected more than most when gryphons appeared far behind the front lines, and the aftermath left her unwillingly in the company of an enemy soldier.
Set in the same universe as Off The Edge Of The Map, Apotheosis, and Triptych.
Editing by Kaorin.
Spanish translation by SPANIARD KIWI available here.
Chapters (21)