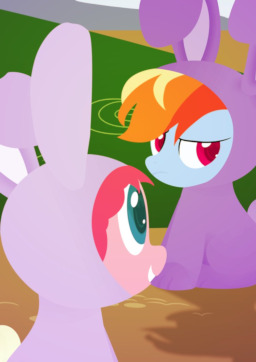 Source
They say that curiosity killed the cat?
It's a good thing that Rainbow Dash is a pegasus then, when she hears that Pinkie has been sworn to silence by Twilight after hearing yet another secret, she can't help asking about for any loopholes.
It's a simple challenge, all she has to do is spend the day helping Pinkie Pie.
Right?
Many, many thanks to Lostzilla for the cover image. Hopefully this story does it justice.
Chapters (1)