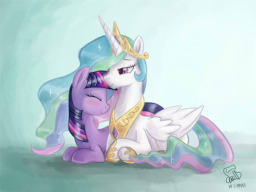 Source
Twilight gets a distressing letter from Celestia and rushes to Canterlot.
What happened to the princess? What is Luna up to? Why do I sound like the narrator to a bad crime drama?
The first chapter is inspired by a drawing from JohnJoseco. The rest will be my own madness doing its part.
Chapters (20)