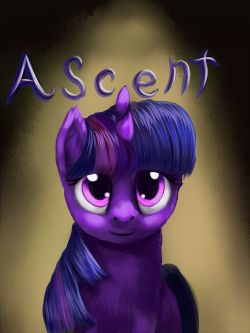 Source
Twilight Sparkle has a secret. She'd rather it just went away, but when is the heart ever so easy to persuade?
Ascent is the first story in the development of a world outside normal fimfiction universes. It focuses on a character driven storyline that, while adhering to show canon, delves deeper into the personality, reasoning and emotions, of each character.
Each book portrays the perspective of a different character, though stories intertwine over time.
All illustrations are made by me! If you'd like an illustration done for your cover or story I'd be more than happy to!
Chapters (7)