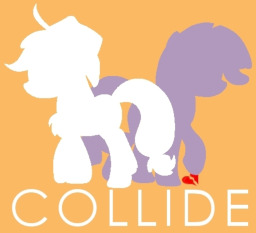 At the cusp of a mistake, and at the edge of temper, Applejack and Rarity find themselves stranded in a place between home and Dodge. But perhaps fate had kept them apart for a reason; for when the truth finally emerges, it's soon clear which pony loves who... and which pony doesn't.
But when they finally understand the intricate webs upon which they stand, it will take something a little bit more than love in order to save them from the fallout.
Edited by the traitorous AppleDasher, TheShadow, and HerpyDerpy.
Chapters (3)