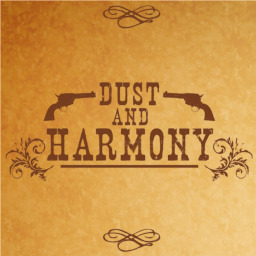 Deputy Constance S. Twilight had all the qualities of a great lawpony: she was brave, convicted, honorable... and terribly terribly alone.
But to save the town of Ponyton against the world's deadliest bandit, it's not enough to be fast on the draw. To save the world, she'll have to master harmony.
The strongest gun of them all.
---
Dust and Harmony is a familiar story re-imagined in a western world called Dust.
Chapters (8)