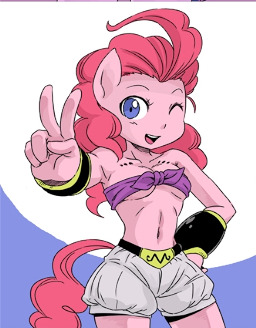 This story is a sequel to Dragonball MLP: World Tour!
---
Peace has returned for Equis and the Earth. Now, the two planets began mingling with one another. The cultural and technological boon from the union has been plentiful. But it is not without pitfalls. Thankfully, Gohan and the Z fighters do everything they can to maintain the balance. However, a new evil is just over the horizon. And mysterious players enter the game. The battle for the universe has just begun. Will our heroes prevail? Find out now on Dragonball MLP!
Featured on 12/7/2020.


Featured on 8/22/2022.

Chapters (52)