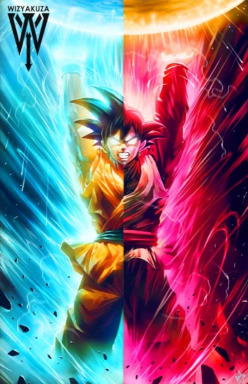 Source
Goku Black, was divided from his counterpart and his soul disintegrated, being taken to the stars. However, he in his defeat, was sucked into the portal.
The same portal that the mortals he so despised had sent energy to Trunks to defeat him. He would fall into a new dimension, in a new body, with a different race, and new gods. But it didn't matter, he was still a god, a Kaioshin, and even with his body modified to enter the rules of this new dimension, nothing would stop him from completing his final goal.
Cleaning the plague that mortals are.
But does this new world have mortals as bad as those of its own dimension? or they are worthy of a chance?
Chapters (7)