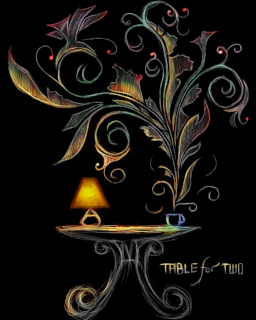 There's a cafe at the edge of town, a place few know.
A perfect little place: cozy, warm, and inviting.
A place to go when you need somewhere to be.
But here, in this cafe, everyone is equal.
In this cafe, everyone is free to speak their mind.
And in this cafe, the Gods listen back.
---
---
Table for Two is an experimental story about conversation, through conversation.
To new readers: it is strongly recommended that you read this story in order, and be patient with oddities -- nothing is quite as it seems.
Chapters (24)