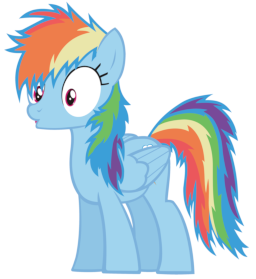 Source
An experiment gone right has successfully left Rainbow Dash's rainbow mane in Twilight's vial. But when Pinkie stops by for a visit and mistakes the rainbow for a drink, she decides that all of her friends must try this amazing creation.
How can this go wrong?
Side effects, of course.
Chapters (1)