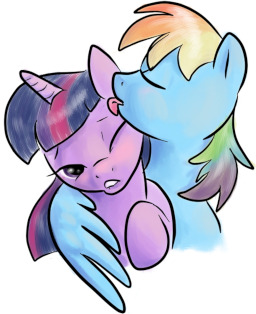 When Twilight arranges a group camp-out, the ponies end up discussing their dream stallions around the campfire. Everyone is surprised by what they learn about each other, and the two ponies least interested in romance find they have a lot in common.
Originally written in February of 2011 and posted first to /co/ then EqD, this was my first story and one of the original pieces of TwiDash. This has been edited for inclusion on FIMFiction, with thorough proofreading & editing by Double Dash. Do keep in mind this was written halfway through season 1 and without much of the information we've received in later seasons. Much love to all the fans who supported this on EqD and the people who suggested I start an account here.
Teen rating is due to some rude words, sexual themes, sexuality.
Chapters (1)