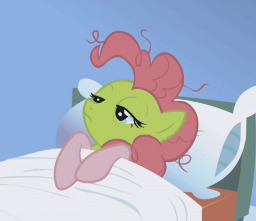 Pinkie Pie has a tummy ache. Fortunately, there's some pony who will take care of her. Not her mother, but close enough.
(Takes place sometime before Mrs. Cake's pregnancy.)
-----------------
Just a short story about Pinkie Pie having stomach ache. Don't expect anything great. Special thanks to Inumaniac for being my proofreader for this one.
Audio version here Courtesy of Star Strike.
Chapters (1)