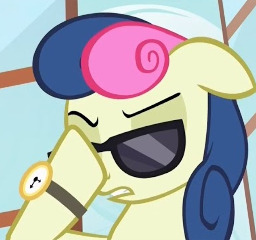 In the Academy, you learn that a spy's choice comes with great responsibility. When there's only one option available, it's much easier to act. You can work on instinct alone. You don't even need to think.
Usually, that's a good thing. But for Special Agent Sweetie Drops, it's the dilemma.
A nonpony draft of this story appeared in the January 2017 Writeoff.
Chapters (1)