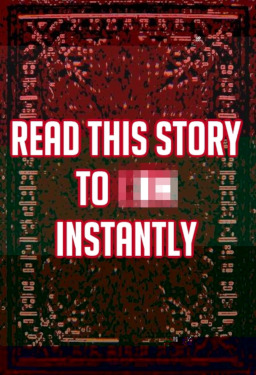 Twilight Sparkle stumbles across a hidden volume in a secret illicit library. It's a book that demands her attention... and then turns out to be an eldritch entity capable of debilitating a pony with just a cursory glance at its text. The source of its power?
It's [REDACTED] frustration. Seemingly nopony is immune.
And there's only one organization equipped to handle this sort of thing.
Agents Lyra and Bonbon are on the case.
---
Crossover with the SCP Universe, obvs.
Also our 100th published story. Neat.
---
If you like this story and want to support our future writings, you can contribute to our Patreon.
Or you can commission us. We really like commissions.
Chapters (14)