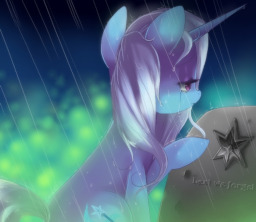 The greatest trick the Great and Powerful Trixie ever performed was convincing all of ponykind that she was only ever a mere unicorn.
Years later, Princess Celestia and Trixie have a discussion by Twilight Sparkle's grave.
Inspired by the cover art, drawn by crenaiir. Not canon to Season 6 ending and post-Season 6.
Chapters (3)