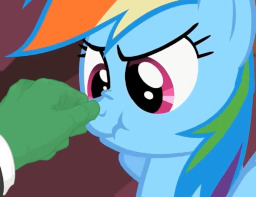 Source
After an unexpected spa day with Rarity, Rainbow Dash looks just so cute you just can't stand it. No, really, she's adorable! It's downright hard not to do something about it. You know, like booping her on the nose. Nothing bad could possibly come of doing that, right?
Warning: Contains Anon, contains violence.
Listen to a full narration of the story by Fire Rain HERE!
Chapters (1)