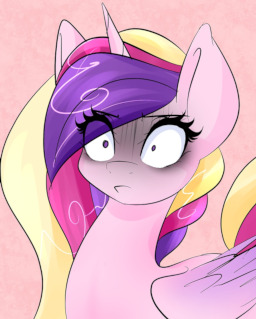 Source
How hard is it to take care of a baby on your own, right? Cadance quickly finds that motherhood isn't all that it's cracked up to be. And with Shining Armor away, the responsibility falls entirely on her to figure it out. Even if her methods are... a little unorthodox.
---
This story is for the Cadance is a Terrible Mom Competition! Sorry I got it in so late!
Art by Sugarberry, so go give them some love!!
Chapters (1)